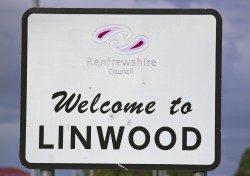 Welcome to Linwood Community Development Trust.
The Trust was formed on 7 December 2011 by a group of community members who were passionate about improving community facilities and wanted to make Linwood a better place to live. They were determined to tackle local issues and bring about positive changes to their local community.
We believe it is necessary for grassroots projects 'run for communities, by communities' are the foundation to successfully help build communities from the inside out. The campaigns and projects that are been delivered by LCDT are testament to that and we hope our work will inspire other communities.
The Trust will continue to listen to the views of the local community and take forward any issues of concern.
We would like to thank the key organisations that have funded and supported us throughout our journey to date. In addition, a special thank you must go to those community members who continually 'rally to the cause' as and when required!
In 2011, the carbuncle award and deprivation statistics was the catalyst for a group of tenacious women who got together to reclaim their community. Their determination was instrumental to the regeneration of our town following years of neglect and negativity.